This is a great little activity that children of any age can do!
We made the sweetest little trees with falling leaves! This is something we have done a few times! As the children get older the trees become more specific and the care work gets better!!
Cork Dotted Autumn Tree Materials:
Paper or card – The bigger the better. Corks are larger so an A4 size can be a little small. However it that is what you have go for it!!
Autumn colored paints – Kids poster paint like this works a treat!
Corks – an excuse to finish the wine!! Please drink responsibly!!
First we painted our trunk and waited for that to dry!
If you would rather print out a tree then this free printable is great!
Then we dotted dotted dotted as many leaves as we could around the trunk.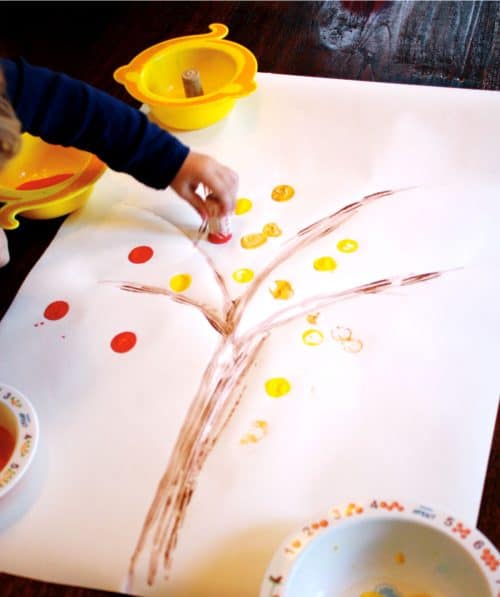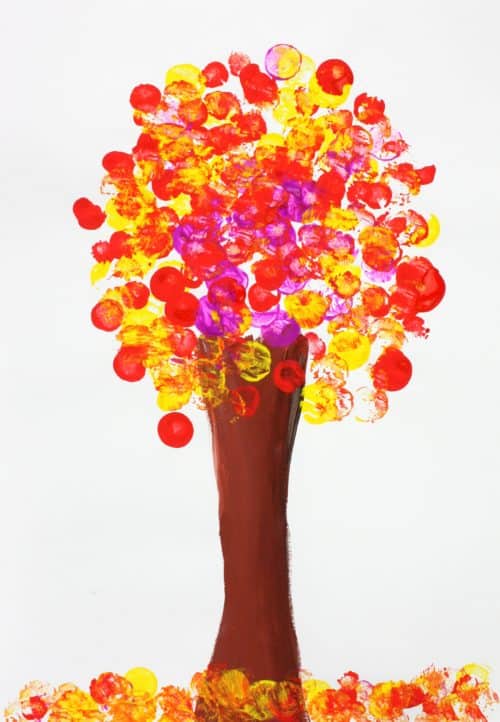 It really is as simple as that!
Beautifully Easy!!
We have a Pinterest Board dedicated to Fall | Autumn Ideas – click here to follow us.
Looking for more Fall Tree ideas? Here are more than 40 ideas – click here…