A beautiful example of how easy something can be! We created this lovely painting with 3 empty TP rolls!
Recycled crafts are always a good idea, you can use up all those bits and pieces that you would otherwise throw away. I'll add some more recycled craft ideas to the end of this page!
Sunflower Art Materials:
Thick paper or cardboard for the background – I used white.
Paints – poster paints will work. We used yellow, green, black and white.
Q-tips – or a small paintbrush would also work to make the sunflower center.
3 empty TP rolls
How to make an EASY TP roll sunflower stamp:
Here is a full video explanation:
You can choose to make a sunflower picture or a collage of flowers. You can color them in or not. Artistic freedom!!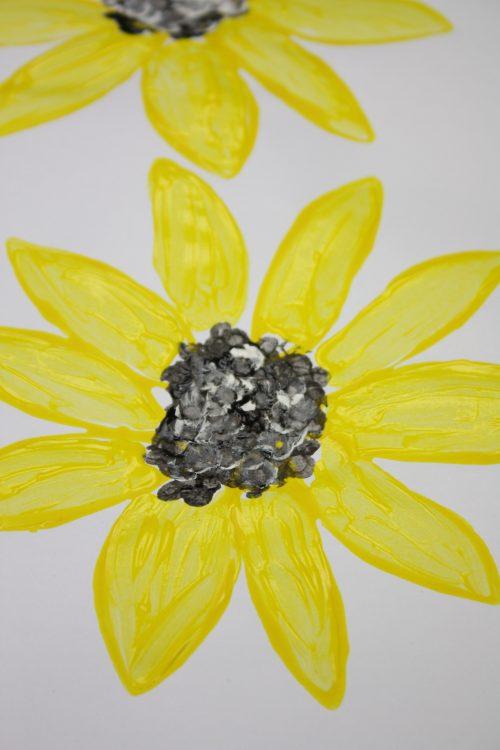 Here are more recycled craft projects for you to have a look at: